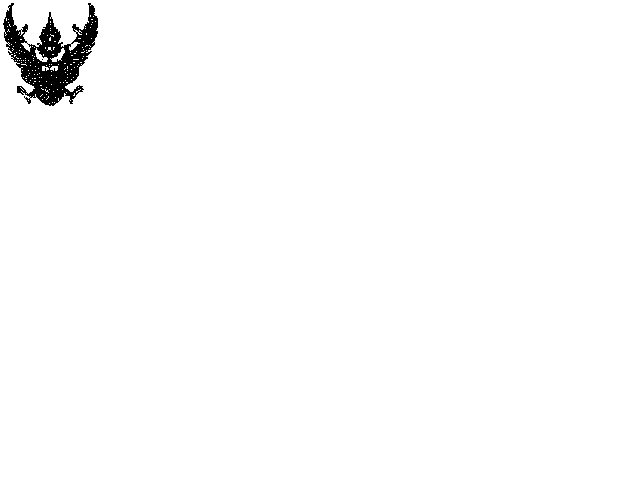 Royal Thai Embassy - History and Background

The construction of this official residence of the Royal Thai Embassy at 111 Empire Circuit, Yarralumla, Canberra, began in March 1970 with the foundation stone having been officially laid by the then Ambassador of Thailand, His Excellency Prasong Bunchoem, on March 11, 1970.
It was built by a Canberra firm Meli & Eglitis, under the supervision of the Australian architect, Mr T N Olgay of Stephenson & Turner. The building is in Thai style with the typical elevated roof design, upswept roof corners and roof tiles in gold colour, making it unique in Canberra. It cost at that time in the vicinity of A$200,000 and took only 20 months to its completion.
The site of the building was allocated by the Australian Government and the drawings finalised with the help of the Thai Department of Fine Arts and Mr Paiboon Authayukti, a Thai architect who was completing a post graduate course in Melbourne at the time and who was responsible for the roof design. His Royal Highness Prince Vajiralongkorn, the Crown Prince of Thailand, who was then studying for matriculation at Kingís School, Parramatta, near Sydney, graciously officiated at the opening of the building on Saturday 18th September, 1971. The ceremony was attended by the then Secretary of the Department of Foreign Affairs, Sir Keith Waller, the then Chairman of the National Capital Development Commission, Sir John Overall, the heads of several diplomatic missions and representatives of the media.
The history of Thai-Australia diplomatic relations began in early 1952 when Thailand sent a delegation to Australia to negotiate diplomatic representation. In January 1953 a Legation was established in Canberra with Mr Konthi Suphamongkhon as Envoy Extraordinary and Minister Plenipotentiary. The status of the Thai Legation was raised to that of an Embassy in 1956 and Mr Suphamongkhon became the first Thai Ambassador to Australia.
He was succeeded in 1959 by His Excellency Vadhana Isarabhakdi who stayed until 1964, when Major General Chan Ansuchote arrived and served until 1966. The next Ambassador, Mr Prasong Bunchoem, arrived in August 1967. In the interim in 1966-67 the Embassy was under Dr Owart Suthiwart-Narueput as Charge dí Affaires. When Ambassador Bunchoem completed his tour of duty in September 1971, Ambassador Vivadh N Pombejra succeeded him and served until May 1976. Then Mr Wichet Suthayakhom arrived and took up his assignment on November 16th, 1976 and pending his arrival from May to November 1976, the Embassy was in charge of M.R. Sutthiswat Kridakon. Ambassador Mr Pading Padamasankh, presented his credentials in July 1980 retiring in September 1983, when Mr Samarn Saksanguan became Charge dí Affaires until Ambassador Mr Jetn Sucharitkul presented his credentials on 10th November, 1983. Mr Suriya Rochanabuddhi was in charge of the Embassy as Charge dí Affaires from Ambassador Sucharitkulís return to Thailand in November 1988 until Dr Chawan Chawanid presented his credentials on 1st December, 1988. Mr Suriya Rochanabuddhi was again in charge of the Embassy as Charge dí Affaires in November 1991 until Dr Rongpet Sucharitkul presented his credentials on 26th November, 1991. Ambassador Sucharitkul retired on the 30th September, 1994 and Mr Chamni Ridthiprasart became Charge dí Affaires. The present Ambassador Her Excellency Mrs Laxanachantorn Laohaphan presented her credentials on 24th January, 1995.

[Home] [The Embassy - Canberra] [<!A HREF="index3.html">Embassy - History and Background] [Visa/Consular]
[Other Government Offices] [Thailand] [Thai Links]
---